This week's featured link
Leaving Airplane Middle Seats Empty Could Cut Coronavirus Risk Almost In Half, A Study Says – Forbes
Note that this study has not been peer-reviewed, but if true it could have grave implications for the recovery of the airline industry. I'm just glad it's actually being studied, though that would be much easier if we had legitimate contact tracing in this country.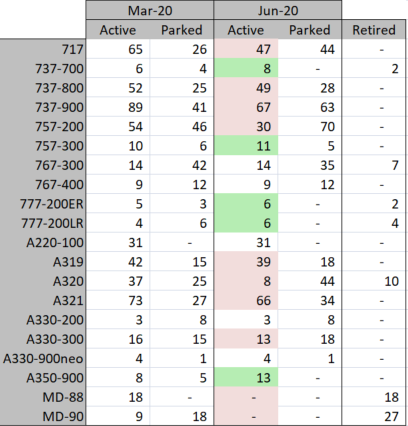 Two for the road
British Airways confirms Boeing 747 retirement – UKAviation.news
Of all the 747 retirements, this is the most devastating to me. I first flew a BA 747 in 1985 and I've been on it several times since. I have distinct memories of the upper deck as well as seat 1K. BA and the 747 are forever intertwined.
Mesa Air Group Signs Five-Year Cargo Contract with DHL Express, Will Add Boeing 737-400F Aircraft to Fleet – Mesa Air Group
This has been rumored for a long time, but now packages get to feel like passengers on Mesa. I'm sure they'll enjoy that.